News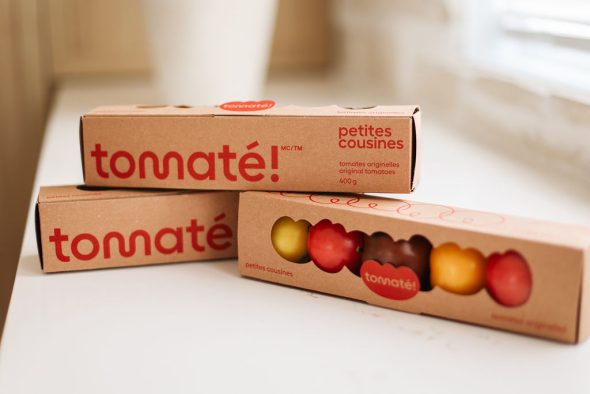 News
The petites cousines are coming to town!
Food Lovers
There's something new at Tomaté! The petites cousines are coming to town. To tell us more about it, we spoke with Judith Lussier, Brand and Marketing Manager and co-owner of the company.
Judith, where did the idea of expanding the Tomaté family came from?
Dominic and I are always looking for new ways to innovate and differentiate ourselves. With the petites cousines, we have come up with something unique on the market: small ancestral-type tomatoes sold in punnets of 5 to 8 tomatoes of different varieties. The petites cousines are part of this trend of always striving for excellence in everything we do.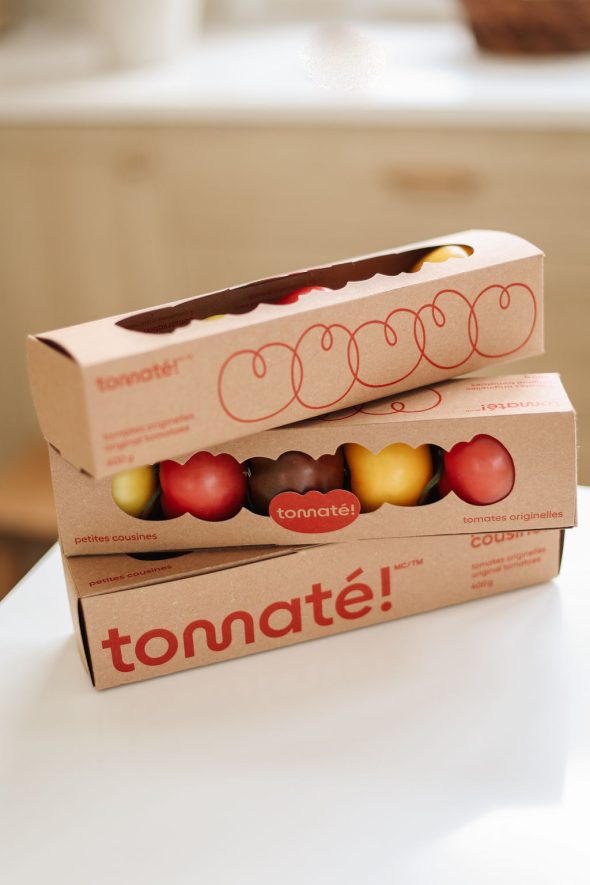 What distinguishes petites cousines from your other tomato varieties?
The petites cousines are smaller. They are halfway between the cherry tomato and our original tomatoes. We sell them in punnets of 5 to 6 assorted tomatoes offering you a rainbow of colors and flavours that will put happiness in your plate.
Are these new varieties of tomatoes or just a new format of your original tomatoes?
Our petites cousines bring a breath of fresh air to Tomaté! They are brand-new varieties and have their own distinct personalities. We promise you that they are as tasty as the original family of tomatoes because creating tasty products is at the heart of our values.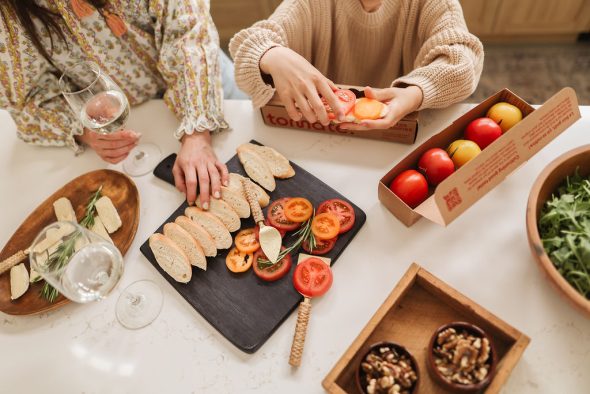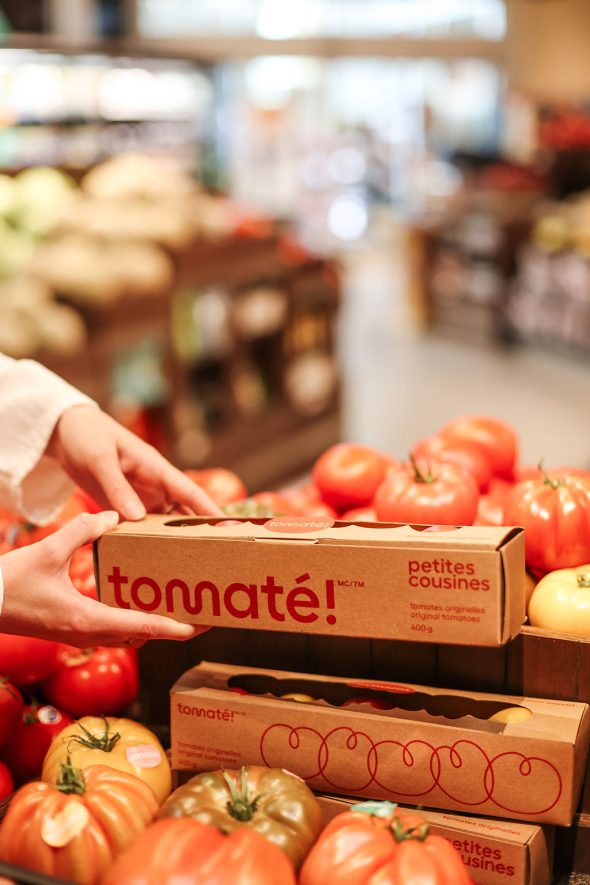 You are particularly proud of your packaging, what is special about it?
Made in Quebec, it is made of 80% recycled cardboard and uses no plastic. It is also recyclable and compostable, even the inks used for printing on the box are biodegradable. Super convenient for preserving tomatoes, the punnet can be reused for other purposes such as lunches and picnics. We are particularly proud of our achievement of creating an eco-friendly package, as it is in our company's DNA to make the best choices for the planet.
When will they be available in stores?
Keep an eye on your grocery stores as they will be hitting the red carpet in Mid-May 2023 and will be available all summer long. We know that they will turn many heads and that they will quickly become the star of your next apero and picnics. The Petites cousines are also a great hostess gift to offer when you are invited by friends.